Trumpf TruMark 5000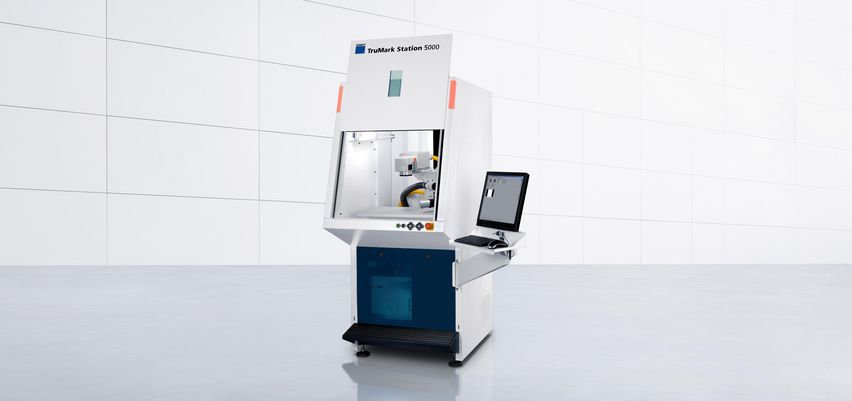 Adaptable and ergonomic
Due to its intelligent, ergonomic design, the compact TruMark Station 5000 can be used as both a standing and a seated workstation. We equip the machine with linear axes in the X and Y direction and rotary axes with various clamping systems, according to your requirements. The marking station offers the possibility of workpiece flow through transfer for integration in a flow line. The openings in the side of the housing offer excellent flexibility so that the TruMark Station 5000 can be expanded in line with your requirements. Its flexibility and its suitability for diverse application scenarios make the TruMark Station 5000 the true all-around solution of the TRUMPF marking systems.
Outstanding compatibility
THe TruMark Station 5000 can be combined with all TRUMPF marking lasers.
Extremely safe
Any emissions are immediately channeled away by the exhaust system that is integrated as standard.
Can be used universally
Integrate the TruMark Station 5000 in your flow line or use it as a standing or seated workstation.
Open for everything
Use the option of workpiece flow for integration in your production line.